Blog post
Personalization, Strategy
The Six Aspects of A Continuous and Meaningful Customer Journey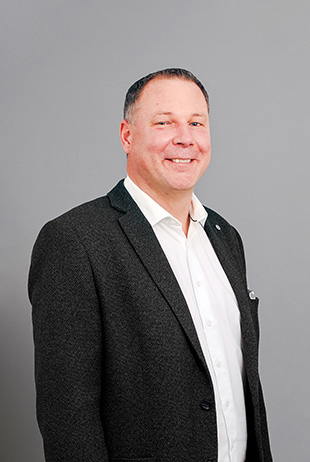 A few months back we talked about the customer experience as a journey, and namely that the journey doesn't stop just after the company makes the sale. The integration of the pre and post sale journeys as well as the content will make the customer experience even more holistic and satisfying for the customer.
Marketing, product development, customer support, sales... each of these groups touches a customer's experience. Traditionally, most companies approach marketing and sales, product and support content in silos. With each team working in isolation, without much consideration as to how each of these aspects will work together and form the entire voice of the brand for each customer.
The Consequences of a fragmented journey are huge.
Not only does a discontinuous journey mean a less enjoyable experience for the customer, there are ramifications for the business too. An inconsistent brand identity, poor discoverability, lack of customer support or accessible information are all consequences of a disjointed customer experience strategy that ultimately leads to failure to build loyalty, a good reputation and repeat customers.
But achieving total integration is not easily accomplished in business and technology models where silos prevail and different business teams aren't able to integrate themselves. So, in order to ensure that your customer journey is a full experience including the post sale, there are six aspects to consider when building your strategy.
1. Capturing Markets: Local & Global: The organization and strategy that goes into running a business across different countries and languages is crucial. The pressure a business feels due to expansion and how they are able to scale content delivery across languages will make or break a growing or already global business.
2. Aligning Teams: Organizational structures vary, often balancing centralized brand content with local variations. Many organizations have globally dispersed teams with different functions, time zones, processes and roles. And yet, all of these teams work in support of the full customer journey.
3. Launching New Products: Content Agility: For many companies, release cycles for new products and services are getting shorter and shorter as companies strive for differentiators. A streamlined content creation, translation and delivery process supported by technology ensure your company is always ahead of schedule.
4. Controlling Your Brand: Content Governance: Whether a customer looks for information on your corporate site, searches for answers in your product documentation or seeks support, the consistency of the branding has a significant impact on their overall customer experience. Your ability to control content creation, translation and delivery impacts brand equity and the customer experience.
5. Reducing Inefficiency: Process Automation: Manual processes result in high administrative overhead, slower time-to-market and give opportunities for inconsistency and errors in content creation, translation and delivery. All of these factors ultimately affect the quality and timeliness with which you can provide content to your customer throughout their journey.
6. Achieving Relevance: Continuous and Engaging: In a time when brands compete based on the quality of their customers' experience, relevance is everything. The extent to which you can engage a customer by matching their interests, buying patterns, and online behavior substantially impacts their overall journey.
What is the main method to achieving all six of these strategies when developing a complete customer experience? Technology. The only way to achieve a streamlined, integrated, scalable, automated and translated brand in an omni-channel universe is through using the correct technology. With more companies focusing on software that will allow them to deliver a streamlined customer journey, there is not only more pressure on developers to find ways to help businesses integrate silos, but opportunities for business to innovate as well.
Source: SDL Tridion DX Whitepaper - The 6 Dimensions of Customer Journey Continuity