SDL Tridion Sites Ranks in Top 3 WCM Leaders
Strategy
By Marc Vieleers | CEO 24.01.2018.
SDL Tridion Sites Ranks in Top 3 WCM Leaders
Judged on both business and technical criteria, SDL Tridion Sites rounds out the top 3 platforms in WCM together with Adobe Experience Manager and Sitecore according to ARS Logica's latest Compass Guide to WCM, Q4 2017, published in January 2018.
ARS Logica is the industry leader in unbiased, non-vendor influenced WCM platform assessments based on vendor questionnaires, customer reviews, implementation monitoring, product documentation, their knowledge base and hands-on testing. Their latest report evaluated the 15 most relevant WCM platforms and SDL Tridion was ranked in the top 3, based according to scores of 0-10 in four categories each for business and technical criteria.
The platforms were scored on four aspects of Business User Criteria, typically found most relevant to marketing driven organizations:
Usability and Interface Quality: the ease of learning how to use the WCM platform. High scores in this category reflect intuitive and consistent user interfaces and streamlined task completion.
Content Marketing Tools: the tools within the platform to help marketers improve sales conversion rates, insure return customers and create unique customer experiences.
Enterprise Tech Stack Leverage: how well it integrates with other essential enterprise platforms such as CRM, ERP, social media management, marketing automation and analytics.
Momentum & Strategic Vision: represents the vendor's market vision and its dedication to evolving WCM products.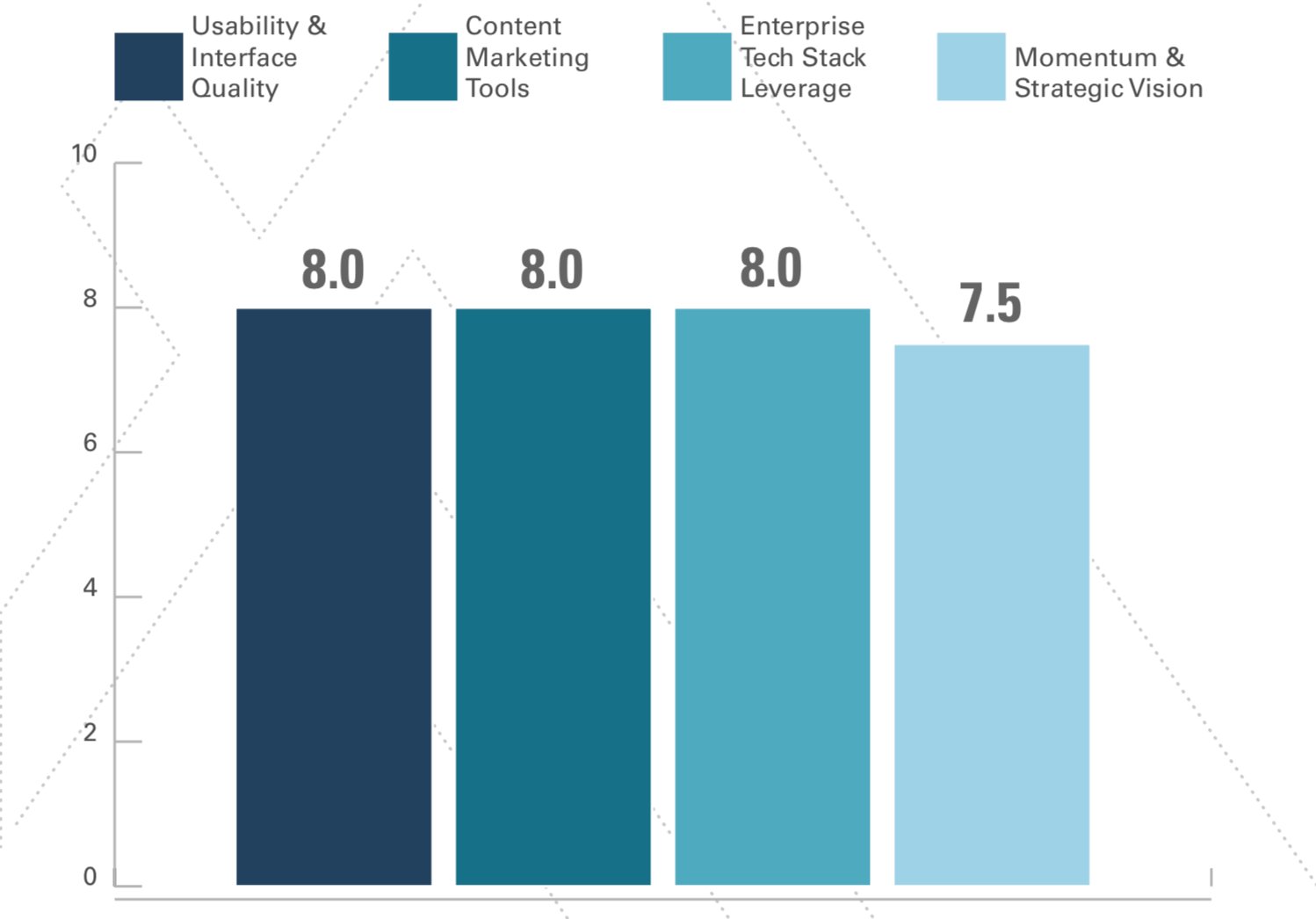 Business user criteria
And the four Technical User Criteria that were scored and are typically considered most important to IT driven enterprises:
Scalability: how well the platform adapts as systems loads increase was based on factors of database size, bandwidth consumption and the ease of system management, among others.
Flexibility: the ability of the product to integrate with existing company infrastructure.
Development Tools: scored the product's IDE (Integrated Development Environment) and ease of developing customized applications.
Ease of Administration: a high score in this category means the platform takes less work and resources than others to keep it running smoothly.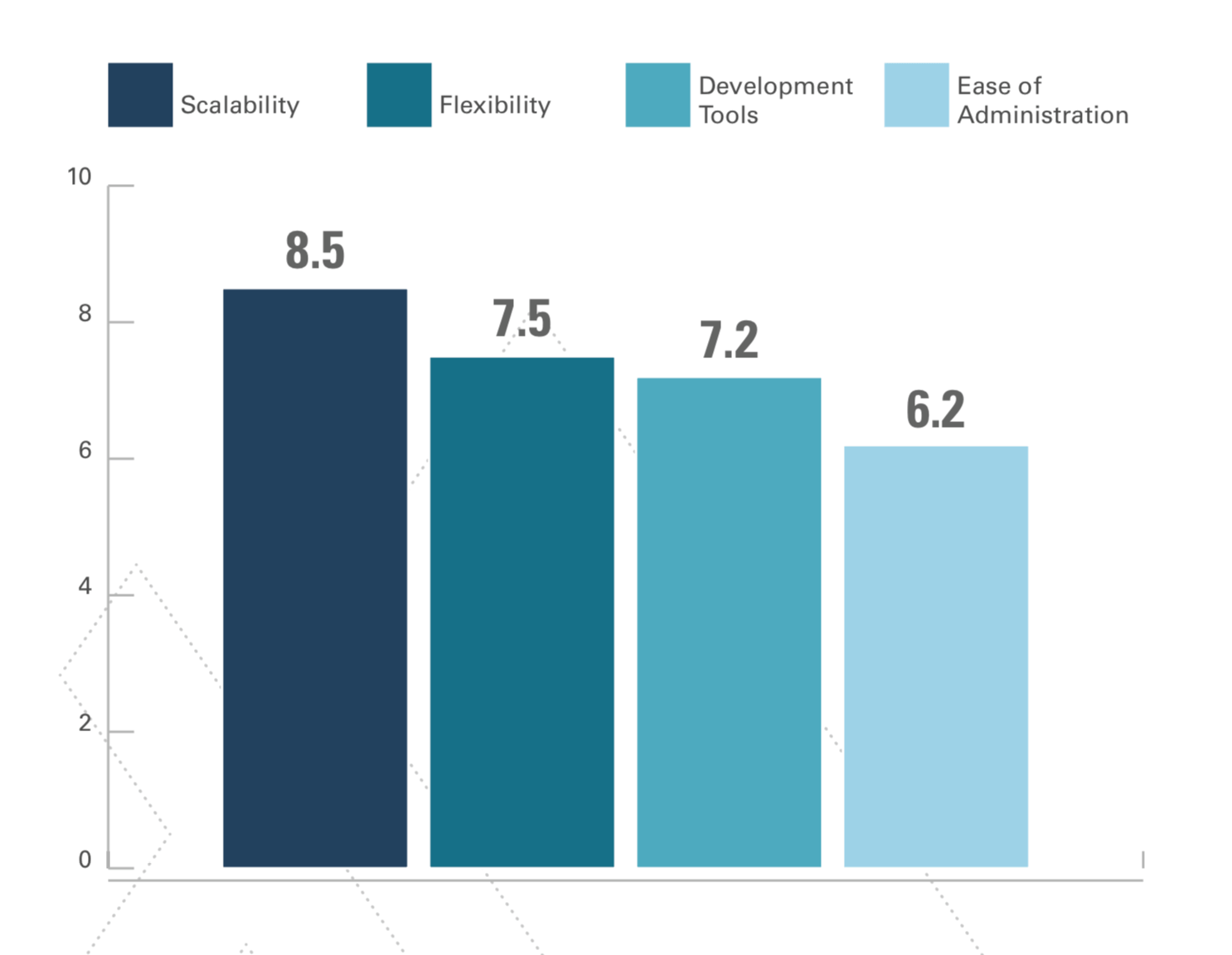 Technial user criteria
When selecting a WCM platform it's essential not to solely focus on either business user criteria or technical user criteria. Both criteria should definitely be assessed. In SDL Tridion Sites' case, it was found to score high in both aspects which is what put it at the top of list.
The key strengths of SDL's evaluation included the high score in Content Marketing Tools which Tony White, the founder of ARS Logica mentions to always have been strong, although the industry's perception was different a few years ago due to loss of focus on messaging by SDL. Another specific strength mentioned by Tony White is the current version's support for the use of content, layout, code, and profile data as discrete components which is of extreme utility for global web properties. What really differentiates SDL from other WCM platforms is SDL's emphasis on globalization, localization, language and translation. SDL remains "the undisputed WCM market leader in globalization and localization technologies", according to Tony White.
Showing that SDL is evolving to maintain its position as a top global industry leader, it co-ranked in first place in the category Enterprise Tech-stack Leverage. Meaning the platform is regarded as a best-of-breed platform because of how seamlessly it integrates with other enterprise applications (BI, BPM, CRM, ERP, et al.) A partner is therefore not locked into one vendor's complete suite of tools but is able to combine the best-of-breed applications from different vendors into its application landscape.
The product also demonstrates extreme scalability (also ranked first in this category) which makes the platform suitable for the most complex WCM implementations.
With the key strengths listed above, SDL Tridion Sites ultimately suits the large organizations with high volumes of content in a multi-brand, multi-language, multi-channel global presence. The product can be placed in the most demanding technical environments and is easily able to integrate with other enterprise applications. Showing its strengths in both technical and business criteria, SDL outperforms most when it comes to feature functionality and managing the digital experience.
To read the full SDL Tridion Site review, register for free and download it here.
By Marc Vieleers | CEO 24.01.2018.
Follow him on LinkedIn
Similar articles
Strategy
,
Personalization
In order to ensure that your customer journey is a full experience including the post sale, there are six aspects to consider when building your strategy. Read more
By Marc Vieleers | CEO 24.10.2018.
Strategy
,
Personalization
As Travel and Hospitality industries recognize the importance of digital transformation, some solutions are indispensable to support every step of the journey for global enterprises. Find out more! Read more
By Marc Vieleers | CEO 12.10.2018.