Blog post
Strategy
Reviews of the Future: Why Online Reputation Management and AI are Critical to your Marketing Strategy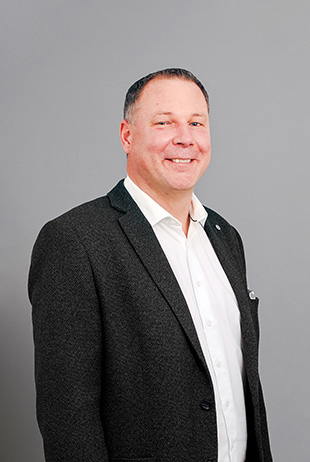 With every person and business able to conjure up an online presence, how do consumers know whom to trust? Internet users do a lot of research before committing to their purchases, travel plans, or dining experiences. Your company's online reputation is one of the most important marketing tools you can use to convert first time buyers and build customer loyalty.
Reputation is Everything
Most companies these days are aware of the importance of online reviews and the impact they have on their company, whether good or bad. Reviews build trust and ensure return customers, and unlike word of mouth reviews, once a review enters cyberspace it is hard to take back. This means every online review should be addressed and used to its advantage. The growing importance of Online Reputation Management (ORM) shouldn't be seen as a threat but as another tool to present your company at it's best.
For a recent trip a colleague was considering booking flights with a new budget airline but he was hesitant to go through with the purchase. An online review site produced one bad review after another. But the price was too low to pass up so he took a risk and flew with them anyways. And he regretted it badly after the bad reviews proved to be true. Was saving the money worth it to endure the terrible customer service and lackluster amenities? Should he have heeded those reviews in the first place and booked with another airline?
When searching the airline, the second hit after the airline itself is the airline's Yelp! review page. Google is now making it a point to give reviews a larger part of the search algorithm pie and are taking their Google Review app a few steps further. Google knows exactly how much time consumers spend researching their purchases and they see reliable online reviews as the key to making purchasing decisions faster and easier. With airlines all becoming more competitive price wise, perhaps our colleague could've made a more educated decision had he been able to compare prices and reviews for a few different airlines at the same time.
As ORM becomes more important, the companies who have incorporated it as a mainstay of their marketing plan will no doubt see more success. Managing an online reputation means that the experiences have to be better in real life and that companies are no longer the faceless giants out of touch with their consumer base. This means a lot more power for the consumer and a lot more accountability for corporations. Which should mean more powerful, meaningful and rewarding interactions and relationships across the board.
Reviews of the Future
The Chinese government sees reviews as being so important that they've even started a pilot program for reviewing their own citizens. This may be taking reviews a bit too far, but it might not be that far off. Once corporations can no longer escape their downfalls, maybe humans won't be able to either? With Google increasing its online review presence, making it easier for consumers to leave verified anonymous reviews, and making sure these reviews are shown right alongside any airline, hotel, restaurant, or retail store, the next steps in ORM are just around the corner.
Two of our favorite potential "review giving" technologies are facial and voice recognition. Reviews should be immediate and interactive and could even be fun with the help of AI technology. Perhaps the expensive hotel breakfast was substandard, the pool was dirty or your room wasn't cleaned. If you could make a sad face in the bathroom mirror to show your disappointment, would you? Maybe a voice recognition review app would let you quickly review the food that was immediately transmitted to the hotel staff via their ORM system. The easier giving a review becomes, the more important ORM will be. And ideally, the better the customer experience becomes too.
Does your company already have hundreds of reviews? Finding a way to organize these reviews into the most helpful patterns will show your customers that you take what they think about your company seriously. Most of the biggest and best hotels already have tons of reviews. With the use of AI or voice recognition, reviews could be better organized depending on what the specific customer is looking for. Food, amenities, location, and price for quality, could all be review categories that allow consumers to choose what's most important to them when booking a holiday. This simple step not only makes ORM an easier task but can help personalize the customer experience as well.
How to Survive the Reviews
By recognizing the billowing importance of online reviews and the technology that is making them easier to give, your company will gain more trust and reliability from consumers. Ignoring online reviews and failing to implement an ORM system could spell trouble for even the biggest companies in the future. With AI voice and facial recognition technology there are many exciting possibilities when it comes to reviews. And rather than seeing your customer's reviews as a threat, use it as a mechanism to ensure that your company is operating at the highest standard and that you are offering the customer experience you say you will. There is no escaping the review, so make sure it's a good one.