Mastering Ucommerce for Kentico
Kentico | News
By Drazen Janjicek | Principal Consultant 13.12.2017.
Mastering Ucommerce for Kentico
With the release of Kentico's newest CMS and EMS platform, version 11, Kentico Software made some crucial announcements regarding new technology partnerships. Selected 3rd party technologies will be available as seamless integrations to the core Kentico platform.
As a Kentico Gold partner, we have looked closely into the new integration options and we were happy to see that Kentico has chosen to partner with Ucommerce for a brand new enterprise level e-commerce experience. An experience that exactly fits EXLRT's clients profile.
Ucommerce has a proven track record of providing fast, scalable and extendable e-commerce software that integrates with various web content management systems. A fully featured .NET based e-commerce platform. But, let's not get mistaken, Kentico is not replacing their own native e-commerce solution which perfectly suits small, medium-size and even larger businesses, but rather offers an additional option for everything above that.
While we much appreciate Kentico's native e-commerce solution, one we explored, utilized and enjoyed in our past client projects, we got curious by this announcement and an offering from Ucommerce to attend the very first Ucommerce for Kentico master class. Such a great opportunity to get a deep-dive into the Ucommerce platform, its architecture and the wide spread possibilities the product offers.
Two of our experienced Kentico developers attended this 4 days online training course to get a grip on the feature set and to bring back a valuable set of best practices on how to use the product in the most productive way. After this extensive training course, both our colleagues were acknowledged with a Certified Ucommerce for Kentico Developer certificate.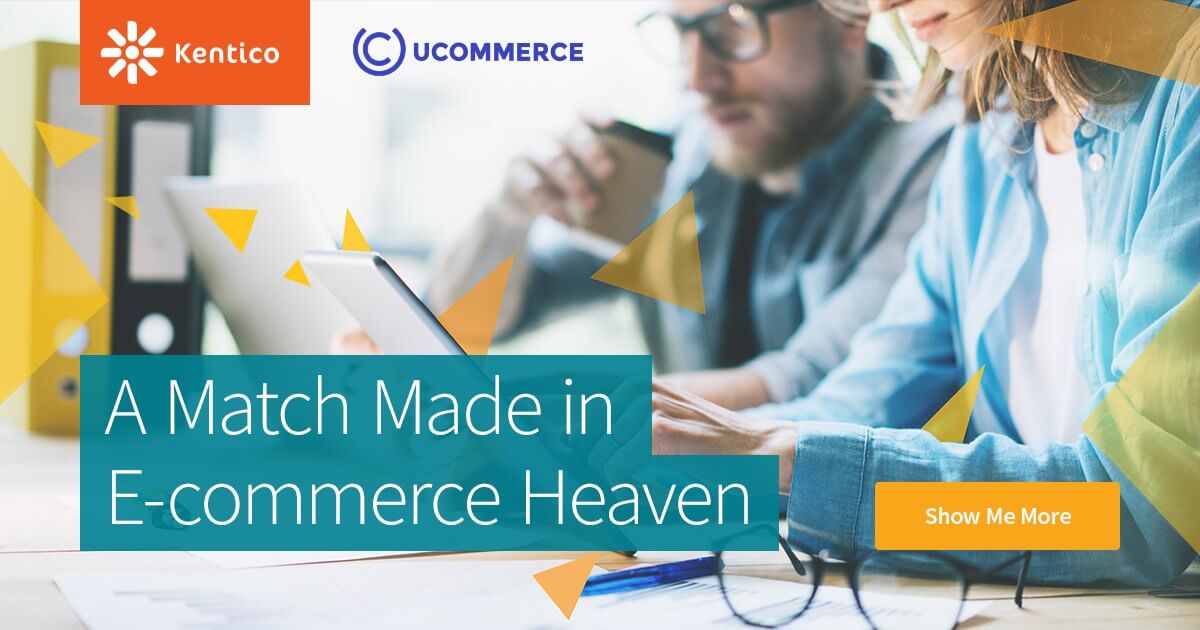 If you are just as excited about the new e-commerce offering for Kentico 11 as we are, let us know. As a Ucommerce certified partner, we're happy to give you a demo of the capabilities and help you to build your next level e-commerce solution, tailored to your company's customer experience strategies.

By Drazen Janjicek | Principal Consultant 13.12.2017.
Follow him on LinkedIn
Similar articles
Technical
,
Kentico
With Kentico 12, a new feature called Page Builder was introduced, providing a far better built-in editing experience using widgets. But dealing with existing content might be a challenge... Read more
By Dragoljub Ilic | Software Developer 20.06.2019.
Technical
,
Kentico
Learn how to utilize scheduled publishing for Kentico driven websites, built on the MVC development model. Read more
By Dragoljub Ilic | Software Developer 24.10.2018.