Kentico partner level update
General | News
By Marc Vieleers | CEO 09.07.2017.
Kentico partner level update
As of July 7th 2017, EXLRT has reached the Kentico Silver Partner level. We're very proud of this achievement!
Climbing up the ladder in the partner program is generally a nice way of showing the business commitment to Kentico. For us at EXLRT it means more than that though. Reaching a new level involves passion towards the technology we work with and its global community. Kentico offers lots of possibilities for getting partner benefit points and basically most of them are related to activities within the community. Helping others, share our knowledge and experience with them. That's what we like to do. From our point of view sharing with the community doesn't only mean getting benefit points, but rather using the technology we like and try to get the most out of it. Our developers are keen to investigate all parts of the platform and come up with smart ideas on how to use them. Whether it be for our projects, sharing the knowledge within EXLRT or the global Kentico community. It all matters to us.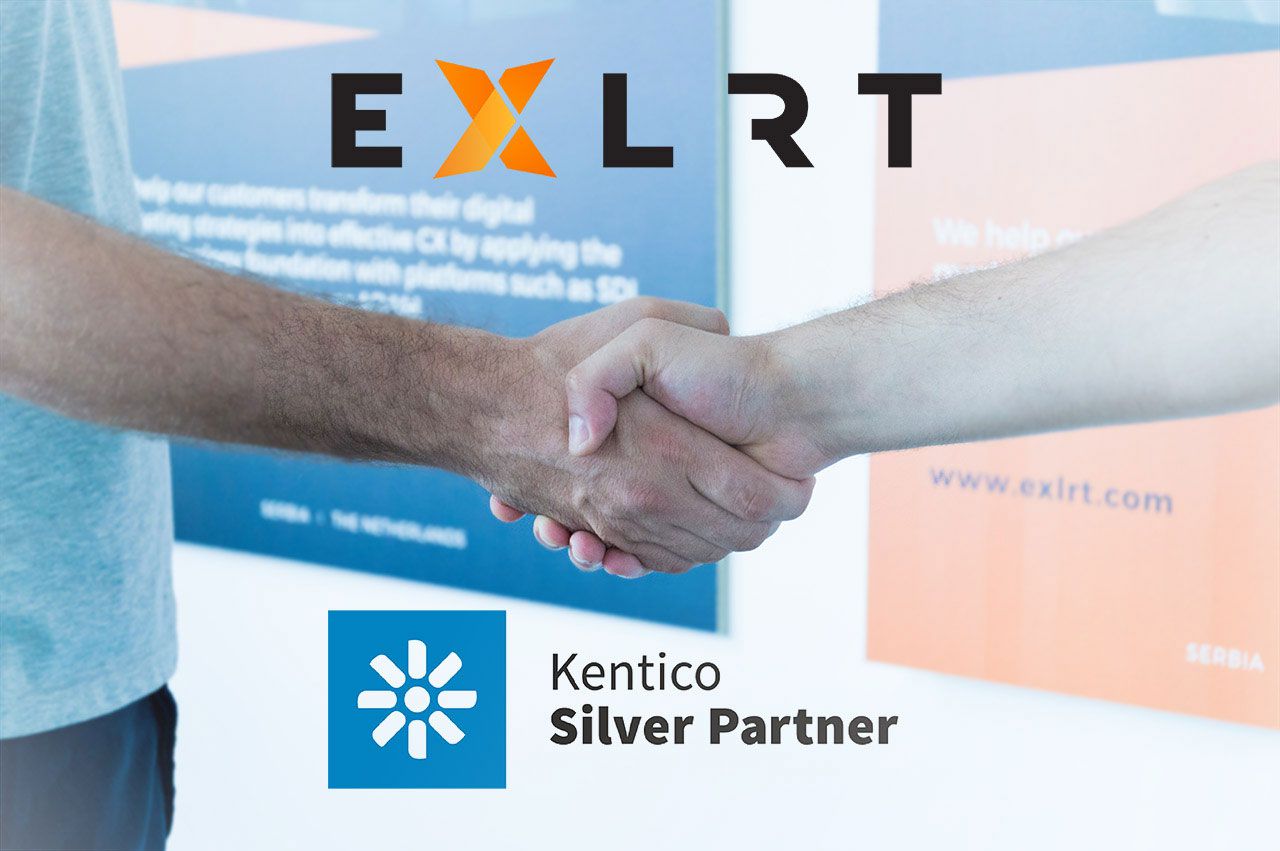 Kentico Silver Partner
In addition to our active involvement in the Kentico community we are also proud of having our first certified Kentico developer within our own, another requirement for reaching the Kentico Silver Partner level. Dražen Janjiček, Principal Consultant and Competence Lead for all Kentico and Sitecore activities within EXLRT has passed the Kentico 10 Certified Developer exam.
It's been a very interesting exam, especially those multiple answer questions. You really have to dig up things deep in your memory. But on the other hand the exam ensures the right level of knowledge and experience for being a certified developer and using it for getting things done the right way when implementing websites with Kentico. I'm happy that I passed the exam.
We are happy that we reached this milestone with regards to the Kentico partner program but for our corporate values it's more important that we are able to fulfill everything that's expected from our developers to gain this certification. It means that our developers have the right know-how of building websites according to best practices and guidelines set up by Kentico. That's what we as a solution partner promise to our clients and partners. We're already looking forward to get more of our experienced Kentico developers certified!
While still enjoying the silver partner level update, plans are being made for getting one step further in the partner program ladder! And we're on a good pace!
By Marc Vieleers | CEO 09.07.2017.
Follow him on LinkedIn