Blog post
General
How to select the ideal company for your QA needs?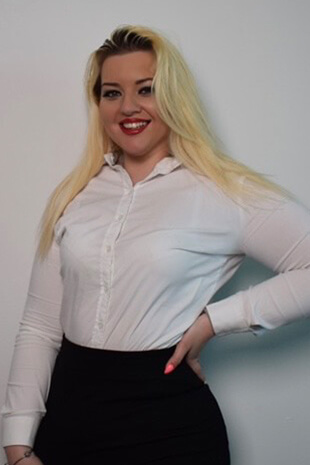 Determine your goals and desires for your QA team
In order to successfully determine the goals and desires of your QA team, it is necessary to internally answer the following items:
What are your high-level needs for QA?
Which applications/software products require QA?
What type of QA testing do you need?
What are the necessary tools and resources your QA team will need?
How many testers are needed (aka, what is your budget for your QA team)?
Are you able to meet all of the above needs with internal resources and existing tools?
If you are not entirely able to answer the above items, the easiest solution is to hire a company that provides external QA services and work with them to define the resources that are needed and that will work with any budgetary constraints you may (or may not) have.
Now, assuming that you are still interested in finding a QA service provider to help you through this process, we will dive deeper into how to choose a partner company that will meet the challenges and answer these questions.
Researching companies offering quality QA positions
How to find a QA services provider?
There are several ways to find a company:

Start with Google News; if you want to get the necessary information about the company and some latest news about it, Google News is the best place.
Further investigate potential service providers on any/all of the following platforms:

LinkedIn
Reuters
GlassDoor
TopSpot 101
Etc.…

While investigating various options, you should try to answer many questions about each provider, such as:

What is the overall expertise of the company in the QA space?
You want the company to be an expert, but not just any expert. What is the experience and knowledge of the company's staff?
What is the company's reputation?
Are the company's technical staff certified or not? If not, have they worked with other companies in similar industries as your own with highly relevant experience?
What is the price-quality ratio? You don't want to underpay just because of price, nor do you want to overpay (even if it's low) for a team that is not qualified.

Get to know the company culture of the service provider. Here are some ways to accomplish this:

Review the behavior of company leaders and the way they speak about their own company, staff, and clients.
Find out what former or current clients say about the company.
Familiarize yourself with the careers of their employees. You can look into the employees using similar professional social platforms as the company itself (e.g., LinkedIn, Glassdoor, etc.).
Then finally, when engaging with the service provider, be sure to ask many of these questions and analyze the questions that you are asked; more on that below…
Prepare a shortlist of companies you have researched by checking the company's performance and reviews…
A company review is essential before choosing a company to interview. The best way to find reviews about a company includes the following:
Start from the source - the company's website.
Research the company by "following" it on social networks.
Google to your heart's content and review comments on company rating sites beyond the company's control.
Study company culture through external websites.
Connect with the company on LinkedIn.
Feel free to schedule meeting(s) for them to introduce themselves to you.
Compare with competitor reviews
Interview your shortlisted providers to get a personal perspective on their qualifications…
1. Be curious and don't hesitate to ask business questions when interviewing the service providers.
Ask "What if…" questions to better understand the product or requirements.
Asking a lot of questions removes, to a large extent, doubts about specifications and potential future cooperation.
Take note of the questions that the service provider asks you in return. You can learn a lot about the client from the content of their own questions; knowledgeable and experienced service providers will ask pertinent and relevant questions that should instill confidence in their expertise.
2. A thorough review of future work for the QA team.
It is not bad to be "obsessed" with looking at existing projects to help define risks (e.g., QA-focused Risk Assessment) and revisiting potential defects to create detailed documentation as input into defining the QA test plans.
"Care of quality" is an important goal that is overlooked far too often. You never just want things to work; you want them to work well!
3. Diplomatic & respectful communication.
As you can see by now, it's very important to be a great communicator when searching for the perfect QA partner.
Before any in-depth conversations, it is a good practice to have various ideas & arguments ready, for example, "Why QA or Bug requests should be created in a specific manner?" Or what is the definition of a defect vs. a missed requirement?
These clear and concise questions help you better share your goals and desires with your potential QA service provider.
It also may be necessary to adapt the communication depending on which role or level in the company you are speaking with (e.g., developers or QA SMEs, project managers & product owners, or directors & executives, etc.).
Be respectful during the interview. Even if things aren't going as you or they hoped, it's important to value each other's time and, if necessary, conclude the interview if things aren't working out. On the other hand, if things are going great, there's nothing wrong with mutually agreeing to spend more time and/or booking additional time for further discussion.
The client needs to be aware that QA testing is a team game and that ultimate success always depends on the entire team.
4. Look for creative QA engineers that think outside the box.
You do not want all your Senior QA engineers to be merely "doers." You want them to be creative. You want them to think outside of the box so that they can be proactive in finding risks or issues before they become impacts to your users.
Creative QA engineers will amplify the value of the QA team to your business.
"Thinking on your feet" means that your best QA engineers are able to create solutions if plan B or C doesn't work, whether it be short-term workarounds or insightful details for the development team to resolve the issue much more quickly.
It won't take long to see how a creative QA team will always improve the process by finding better ways to perform certain program functionalities.
5. The best QA engineers are those that see things from a different perspective.
A QA resource who can see things from different perspectives and understand how developers, product owners, and users see the product will always amplify their value on your QA team.
Sometimes they may find problems that are not in the documentation or specification because they have a "sharp eye."
An essential skill of a QA person is to know how to prioritize things into what is most important and what is not; quickly identifying what will be tested next based on priorities or business needs to maximize value to the business.
QA resources should always understand how software development works outside of their role and be familiar with the complete program and all the details of functionality for the product(s). This broader understanding will greatly improve their ability to be creative, keep a "sharp eye," and provide insights that may otherwise go unnoticed.
6. Necessary skills of a good QA engineer.
At a minimum, a QA resource needs to be excellent at finding bugs or defects.
When studying specifications, they need to be detail-oriented to fully understand the developer's work and offer insights as needed.
They need to enjoy documentation and the creation of quality test cases, test plans, and test scenarios.
And finally, no modern enterprise application would be successful without the help of automated testing. The best QA engineers need to be able to run/execute and ideally support and enhance automated tests.
7. Consider these primary seven factors before choosing the ideal QA partner:
Check the experience/expertise of QA specialists from companies shortlisted via CV review and, when possible, interview them.
Ensure they have experience (or aptitude) to work effectively with the testing tools that you expect or desire to use. You may also find that the best QA resources may make recommendations that you should consider. If the specialist makes some suggestions (e.g., suggests alternative tools), then politely discuss their justifications and reasoning for the suggestion.
Be sure that you take time to learn about a potential service provider's human resources (HR) processes to understand how the future communication and staffing processes will work.
Check whether the company offers the ability to quickly ramp up a team for you that can begin immediately (or soon); that is, whether the company has enough available QA resources for your needs.
Prepare detailed documentation or specification(s) of your needs, wishes, and requirements that you can provide to all potential QA service providers.
After interviewing and discussing your needs, along with your requirements docs/specs, the best QA service provider will be able to provide solution options to you that meet your expectations and instill confidence in them as a long-term partner.
8. Your QA partner should provide you with a QA plan.
A QA plan is a very important and strategic tool to help a partnership to start off successfully. A good plan will help your stakeholders focus on the specific steps they need to take to meet your expectations, deliver on the requirements in your QA requirements/specs, and achieve short-term and long-term strategic (QA-oriented) goals. The QA service provider should offer a proposal of the required hours to do everything you have requested, the tools to make it happen, the QA engineer capacity/headcount needed (and/or other resources), and anything else for a job well done.
9. Final Partnership Selection.
Building an exceptional QA team can greatly contribute to your growth and success with your software products. Using external QA services helps achieve better quality in your software testing because service providers may often offer expertise and experience across various industries. They can also readily offer QA engineers who are experts in software testing methodologies and modern QA technologies & tools.
Keep in mind that you aren't just selecting a staffing company or a contractor. You are selecting a QA partner that will both walk with you and guide you on your QA journey. And the best partners will be able to offer you an outstanding team that is experienced, creative, and innovative so that they amplify their value to your business over the long term.
If you successfully completed this process and were able to find a high-quality service provider who delivered a proposal that agrees with your wishes, plans, and goals, that's it! Congratulations!
After you have successfully found a company that offers QA services and meets your wishes and goals, we want to say:
Good luck in starting a long and undoubtedly beautiful partnership!