Established in 1933 with a fleet of only five airplanes, Star Alliance member Turkish Airlines is today Europe's only 4-star airline with a fleet of 298 passenger and cargo aircraft flying to 287 destinations worldwide; 236 international and 51 domestic. Their growth figures have placed them amongst the world's leading airlines.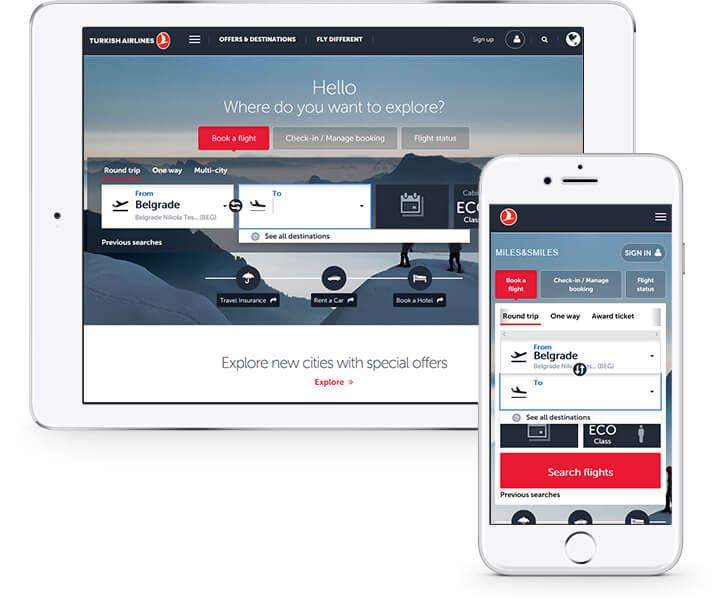 Turkish Airlines follows its mission statement:

"To become the preferred leading European air carrier with a global network of coverage thanks to its strict compliance with flight safety, reliability, product line, service quality and competitiveness, while maintaining its identity as the flag carrier of the Republic of Turkey in the civil air transportation industry."

Having their growth rate and reputation in mind, at the end of 2013 Turkish Airlines decided on modernizing their online presence and customer experience. Taking into consideration the magnitude of their services and global presence, the need for a modern, robust and reliable global CMS platform was identified.